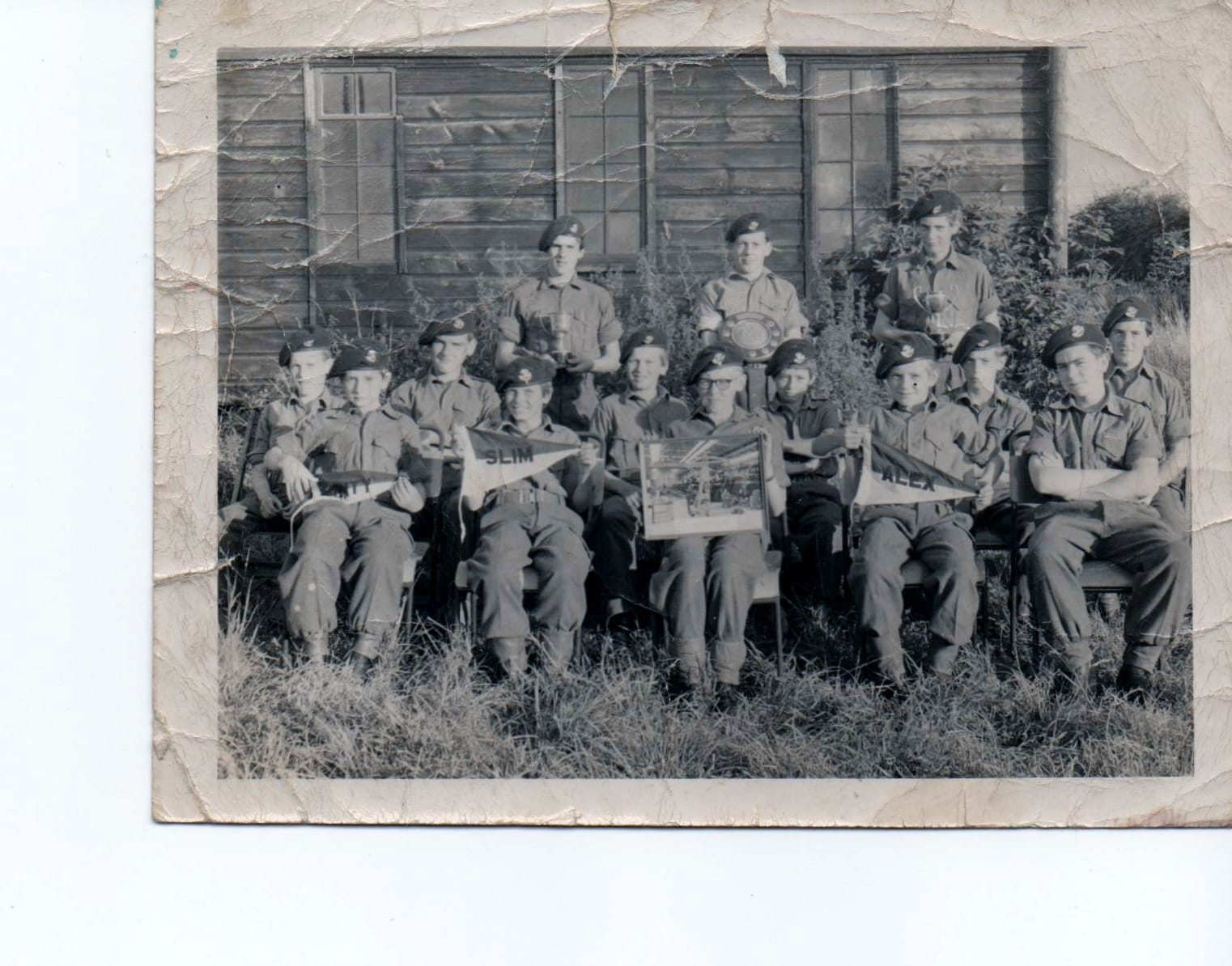 Army Cadets
Youngsters have always wanted to emulate their elders, when fathers, uncles, brothers and acquaintances donned uniforms they wanted to as well! Thus during periods of high levels of 'militarisation' the cadet forces have flourished. These have coincided with the 1860 invasion scare, the BOER War and the First and Second World Wars.
Youngsters served in the Forces, some from the age of 9, as drummers and on board Royal Navy ships.
The first cadet companies were authorized in the Volunteer Force Regulations of 1863, but it was not until after the South African War that 1st HRVC had a Cadet Company. In 1902 Hereford Cathedral School instituted practice with the Morris tube rifle and applied to the War Office for permission to form a Cadet Corps. Authority was received on 24 December 1902 and the corps was raised in January 1903. The Hereford Cathedral School VRC was affiliated to 1st HRVC (Hereford & Radnor) and the first commissions appeared in the Army List of 28 March 1903: Capt Edward V Martin, Lt Norman Hathery and 2Lt Percy J Lewis.
The cadet corps became the Hereford Cathedral School Officers' Training Corps (OTC) in 1908. In that year the HRVC became the Herefordshire Regiment in the newly formed Territorial Force and so ended the Volunteer Force in Herefordshire.
Lucton School and Hereford High School also had Cadet Corps which was formed in 1918.
A cadet battalion was formed in May 1918.
The Herefordshire Battalion remained in existence until 1974 when it merged with the Worcestershire ACF to form Hereford & Worcester Battalion ACF.
Hereford cathedral School and Lucton School both have Combined Cadet Forces (CCF).