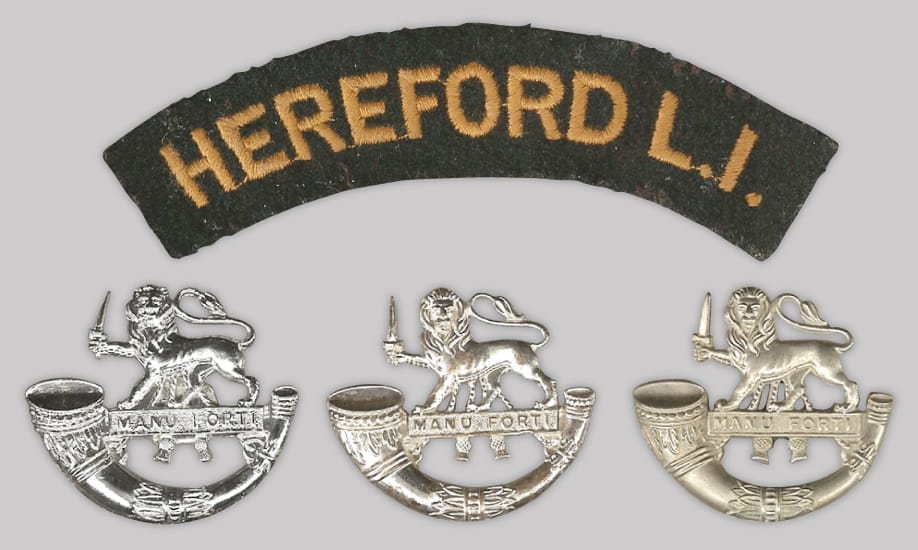 The Friends Of The Herefordshire Light Infantry Museum
Friends
The Friends of Herefordshire Light Infantry Museum
In the early 2000s it was feared that Suvla Barracks might close, and the Museum would be homeless. It was clear that the Museum would have to lodge with another body as it would be financially impossible to operate alone. Several possibilities were considered but none materialised and it seemed unlikely they would.
As a result, the Trustees felt that there was a need to make the collection better known within the County. The Shropshire Regiments Museum, with which the Museum had close links through the KSLI, had formed a Friends Association which had helped both to make the Museum more widely known and raise funds.
In 2004, the Trustees asked Major James Hereford, a Trustee and Hon Curator, to make arrangements to form a Friends Association.
The Friends of the Herefordshire Light Infantry Museum was formed on 1st July 2004. Sir Thomas Dunne, the Lord Lieutenant was elected Patron, General Sir Peter de la Billiere was elected President, and Lt Col Hill who was a former Commanding Officer of the Regiment (and the first Curator of the Museum) became Chairman. Major James Hereford was elected as Hon Treasurer and Secretary. There were 84 Members on formation.
The Association produces an annual newsletter and has organised other events.
Over the years the Friends have raised about £22,000 and supported several projects for the Museum including, new display cases, the refurbishment of the Memorial Books in the Cathedral, the Doenitz Pennant, and the purchase of medals.
The current membership is 95.
Current Organisation
The Committee
The Friends' Committee
Patron                              Mr Edward Harley
President:                          Lt Gen Sir John Foley
Chairman:                         Maj James Hereford
Vice-Chairman:                 Maj Dave Seeney
Secretary/Treasurer          Revd Paul Roberts
Trustees:
Capt Hugh Patterson         Mr Danny Rees
Mr Pete Weston                 Sqn Ldr John Scott
Curator (ex officio):        Col Andy Taylor