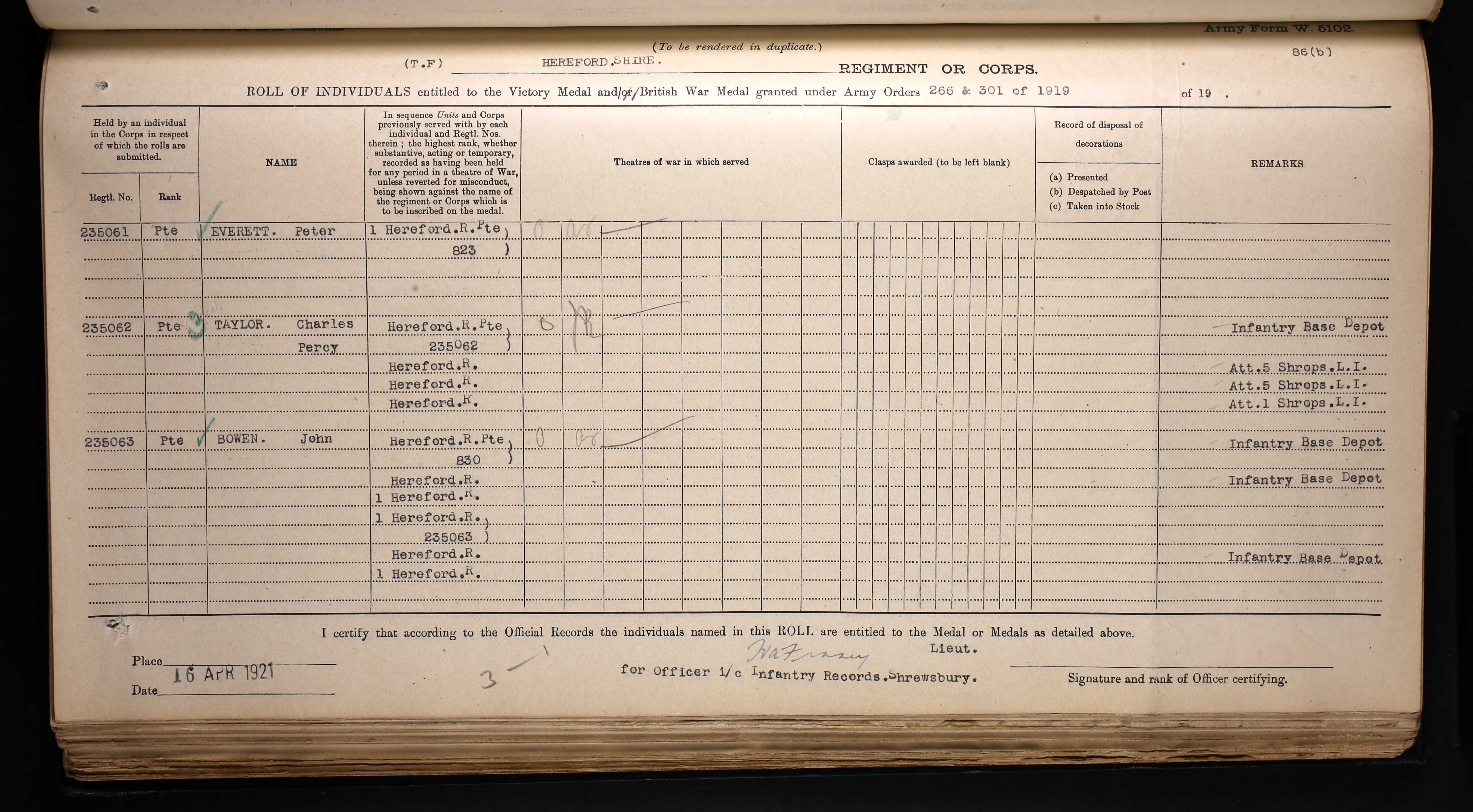 Research Resources
Researching events and individuals can be a challenging and frustrating process. Most research will focus on an individual, but individuals were seldom mentioned by name in official documents other than 'simple' nominal rolls.
Individual Service records were maintained but for First World War soldiers many of these were lost during enemy action in World War 2. Papers of those that served later are often still 'held' by the Government and have not been released to the public.
There is a way through the process and it is often worthwhile for the inexperienced researcher to seek specialist assistance.
For those who feel able to carry out the research themselves a list of possible sources is given on the attached Research Checklist.
The museum holds details of some of the soldiers that served with it, and a search of the Museum Archive can be carried out for a donation of £25. In the case of a search taking over 1 hour and/or there is a considerable amount of material found for copying then an addition (pre-agreed) donation may be applicable.
Payment made by paypal to hfdlimuseum@gmail.com or cheque to Herefordshire Light Infantry Museum