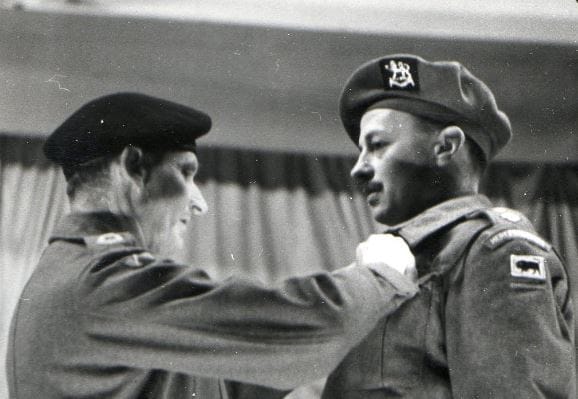 Monthly Feature
Medals and the Man
November
Sgt C Jones
This months featured man and medals is Sgt C Jones. His full service career is not known but much can be surmised from his medals. It is known he worked for the Post Office in Hereford and a photo of Territorials serving in the Territorial Force shows him sat in the middle with his 3 pre World War One medals whilst serving with The Herefordshire Regiment. Also in the photo are other men serving with The Herefordshire Regiment, The Shropshire Yeomanry, The Royal Gloucester Hussars, The Royal Army Medical Corps and the Army Service Corps.
Sgt Jones medals are as follows:
Queens South Africa - Sapper Royal Engineers
Kings South Africa - Lance Corporal Royal Engineers
1914/15 Star - Sergeant Royal Engineers
British War Medal - Sergeant Royal Engineers
Victory Medal - Sergeant Royal Engineers
Meritorious Service Medal - Sergeant Royal Engineers awarded June 1919
Volunteer Force Long Service Medal - Serjeant Herefordshire Rifle Volunteer Corps awarded January 1909
Imperial Service Medal - Charles Jones - awarded for service with the GPO March 1928
Postal services were provided during the Boer War and First World War by the Royal Engineers, it is assumed he was employed in this specialisation.
October
Major FG Barker
Captain Francis Guy Barker who received The Serbian Order of Karegeorge 4th Class in 1916 for services in The Middle East (Egypt). It is not entirely clear what the UK equivalent would be but probably it lies between Military Cross/Distinguished Service Order.
Capt Barker had been born in North Wales in 1875, educated at Sedberg and joined the Herefordshire Regiment in 1912. He was mobilised in 1914 and served at Suvla Bay where he was evacuated ill.
He retired as a Major in 1924. He was a solicitor and died in Hereford in 1943.