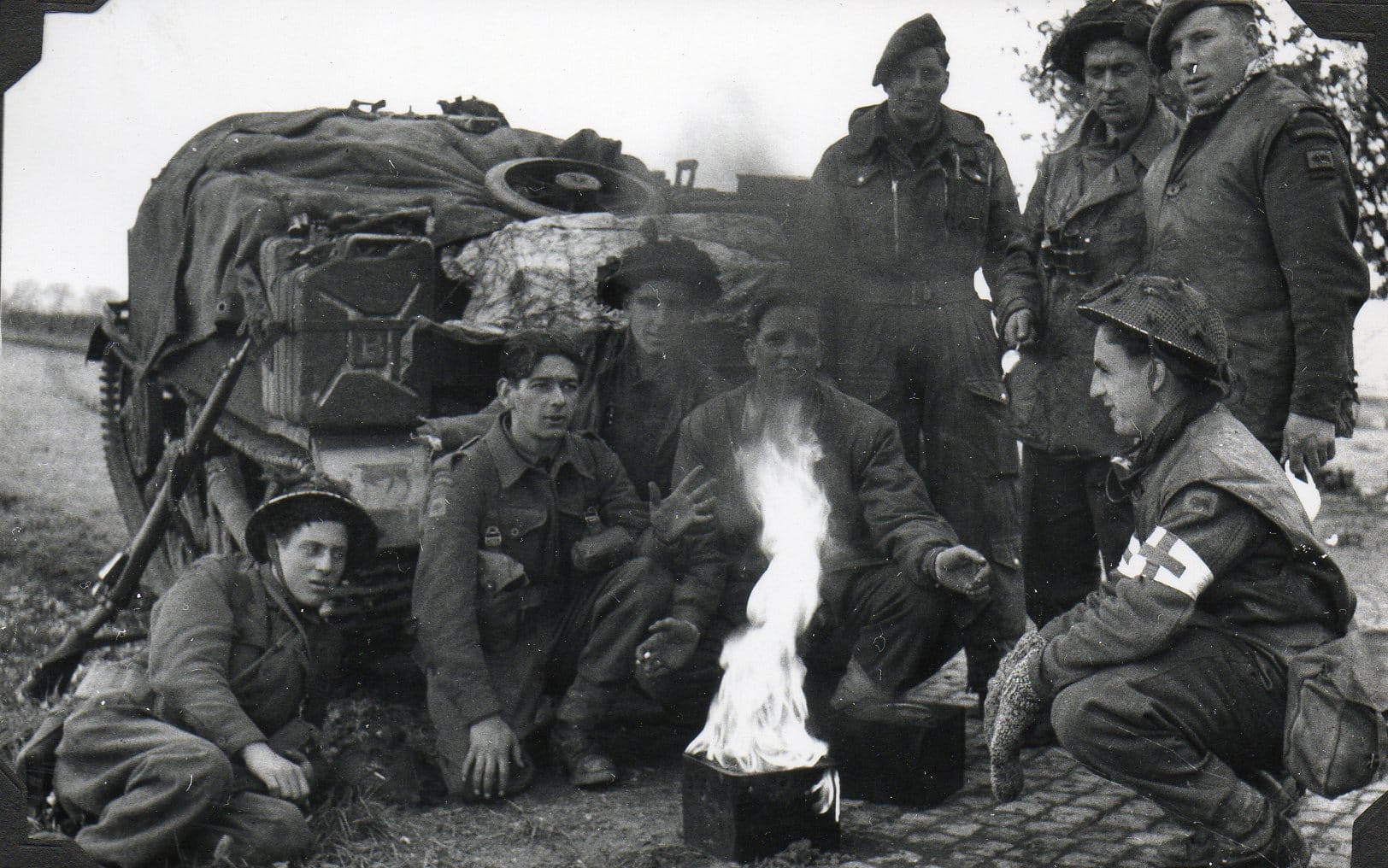 1939 - 45
The Second World War
The 1st Battalion was mobilised on 2nd Sept 1939 just days after returning from Annual Camp at Weston-Super-Mare. 159 Brigade was established in Tenby, Pembrokeshire. After the German invasion of Norway, it was felt that N Ireland might be at some risk, so in April 1940 the Division moved to the Province.  The Battalion remained in N Ireland until May 1942, when as part of a restructuring of both infantry and armoured divisions, 159 Brigade was selected to be a Lorried Infantry Brigade joining 29 Armoured Brigade in 11th Armoured Division.
The Battalion finally went to war in Normandy, landing there on D + 7, 13th June 1944, and was involved in all the major operations in Normandy.  They lead the great 'Swan' as it was known, to Antwerp, arriving there on 3rd September having driven 260 miles in 6 days.
In Spring 1945 they crossed the Rhine and the fought through Germany to Lubeck on the Baltic coast, for the war's end.  The Battalion took part in the very last operation in NW Europe, 'Operation Blackout' on 23rd May, when 159 Brigade, arrested the puppet government of the 2nd and last Fuehrer of the 3rd Reich, Grand Admiral Doenitz in Flensburg.
The next 14 months involved Occupation duties, as well as preparing men for demob.  In January 1946, 11th Armoured Division was disbanded.  159 Brigade returned to 53rd Division then stationed in Krefeld.  In July, the Battalion was placed in suspended animation.
The Regiment was awarded 16 Battle Honours of which 10 were carried on the King's Colour. The casualty list was 8 Officers and 210 Other Ranks killed.
The 2nd Battalion was at Camp at Weston-Super-Mare when it was mobilised as part of 114 Infantry Brigade of 38 (Welsh) Division. The Battalion was allocated to home defence duties. Shortly after D Day, 38 (Welsh) Division ceased to exist as a field force unit, with all available Officers and Men were drafted to units in France. The 2nd Battalion lapsed into abeyance on 15 July 1944.