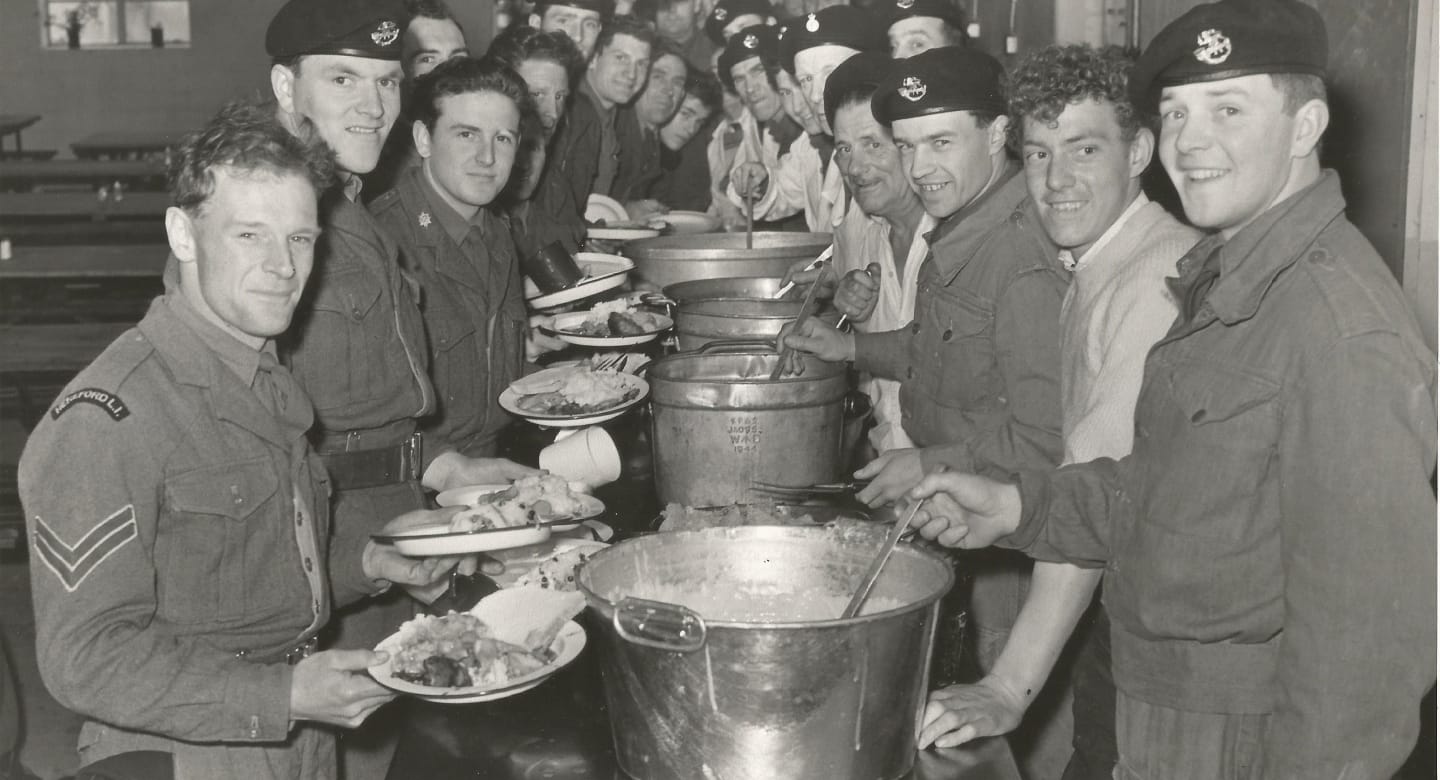 The Herefordshire Light Infantry
1947 - 1966
The Herefordshire Light Infantry
In Jun 1947 the unit's name was change to The Herefordshire Light Infantry. The new unit was authorised to carry the battle Honours awarded to The Herefordshire Regiment. Its locations were:
HQ - The Barracks Harold St Hereford
Sp Coy - Hereford
A Coy - Kington
B Coy - Ross
C Coy - Ledbury
D Coy - Leominster
The Colours of the Herefordshire Regiment were to be carried by the Herefordshire Light Infantry.
A new capbadge was adopted, carrying the old Regiments motto - Manu Forti (with a firm hand).
In 1950 the Battalion started to receive men returning from National service who were obliged to serve in the TA. This lasted until 1957 when the unit returned to a 'true' volunteer unit.
Several organization changes took place including:
B (Ross) Coy recruited a platoon at Cinderford.
A Coy HQ moved from Kington to Cinderford and became known as the Foresters Coy.
Kington reverted to a platoon of D (Leominster) Coy.
C (Ledbury) Coy raised a platoon in Bromyard
In 1961 the Battalion, as part of 159 Bde became part of 48 Division whose HQ was in Shrewsbury, and wore their shoulder flash consisting of: the gold crown of Offa, King of Mercia (AD 757), superimposed on the red cross of St Chad, on a green square surrounded by a gold border.