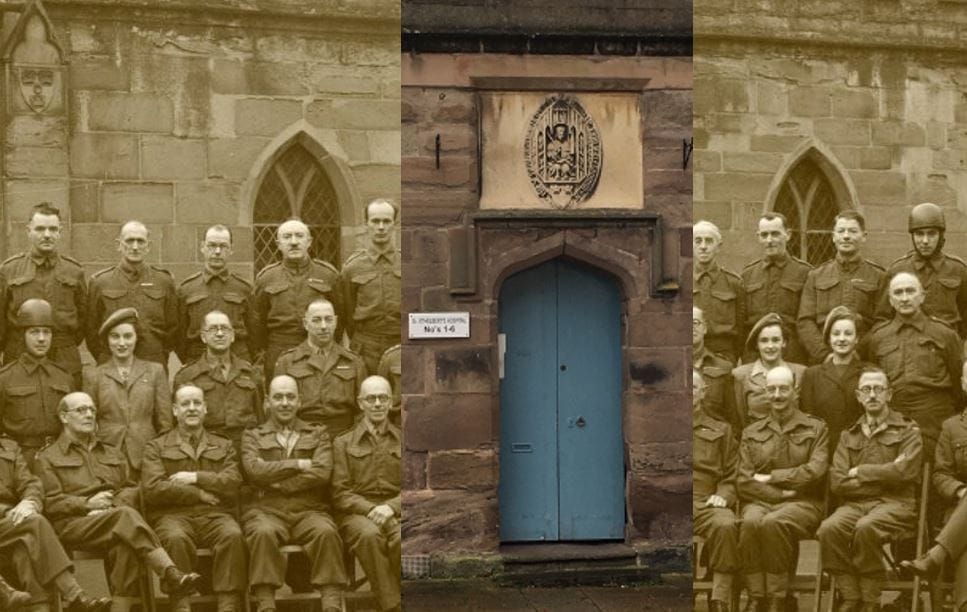 Monthly feature
The Camera Returns
October 2023
King Street Hereford
This months photos are of a September 1914 group of volunteers outside 9 King Street Hereford. No 9 has been transformed into a shop and nothing remains of the 1914 to tie the 2 together other than the address.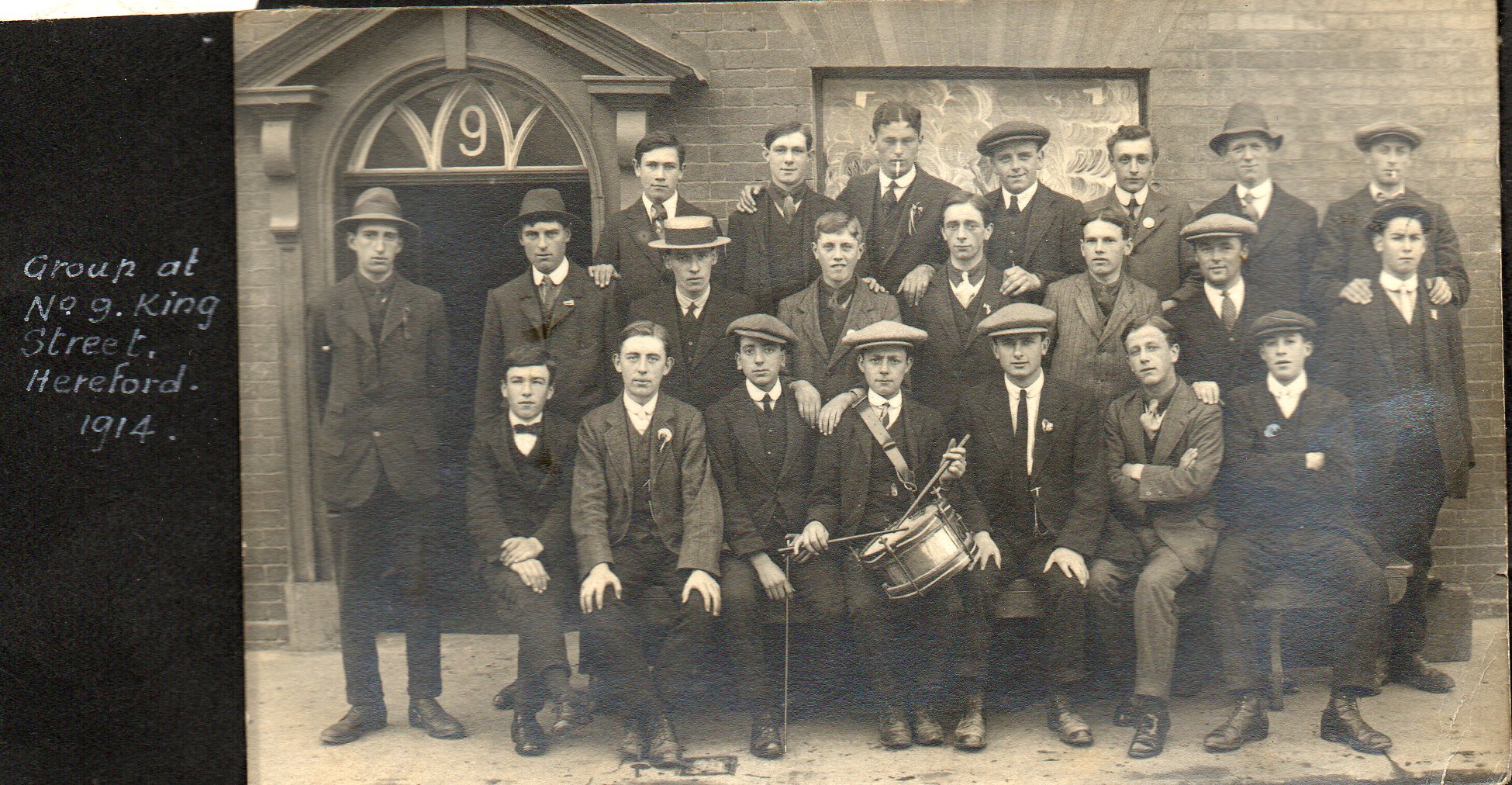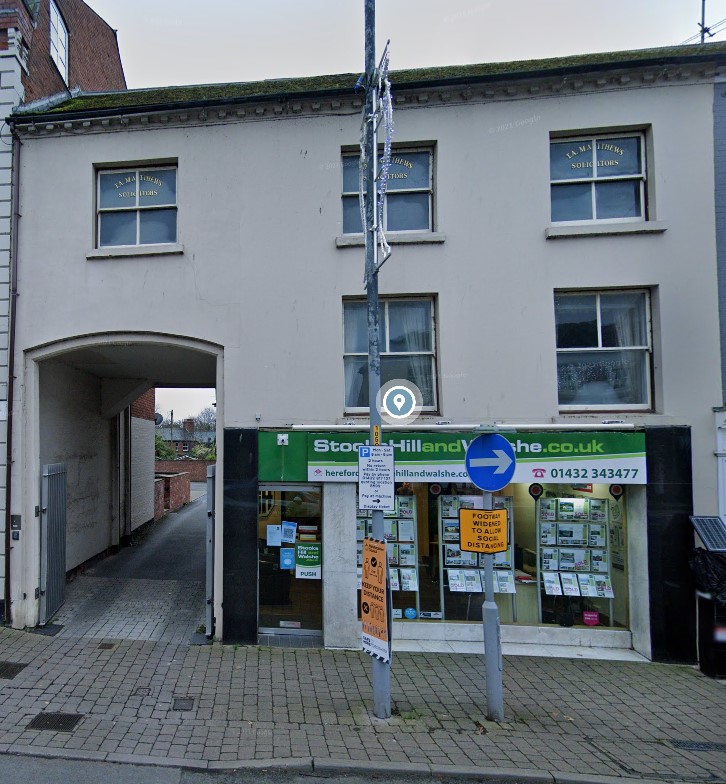 September 2023
Ross On Wye Drill Hall
This month's feature is the old Drill Hall site in Hill Street Ross On Wye.
The site had previously been a commercial property taken over as the Drill Hall in the early 1900s.
The photographs were taken in the 1920s, looking both ways in Hill St.
It is not clear when the Drill Hall was demolished - the new Drill Hall was in Alton Road. The site is now the location of 'The Venue'.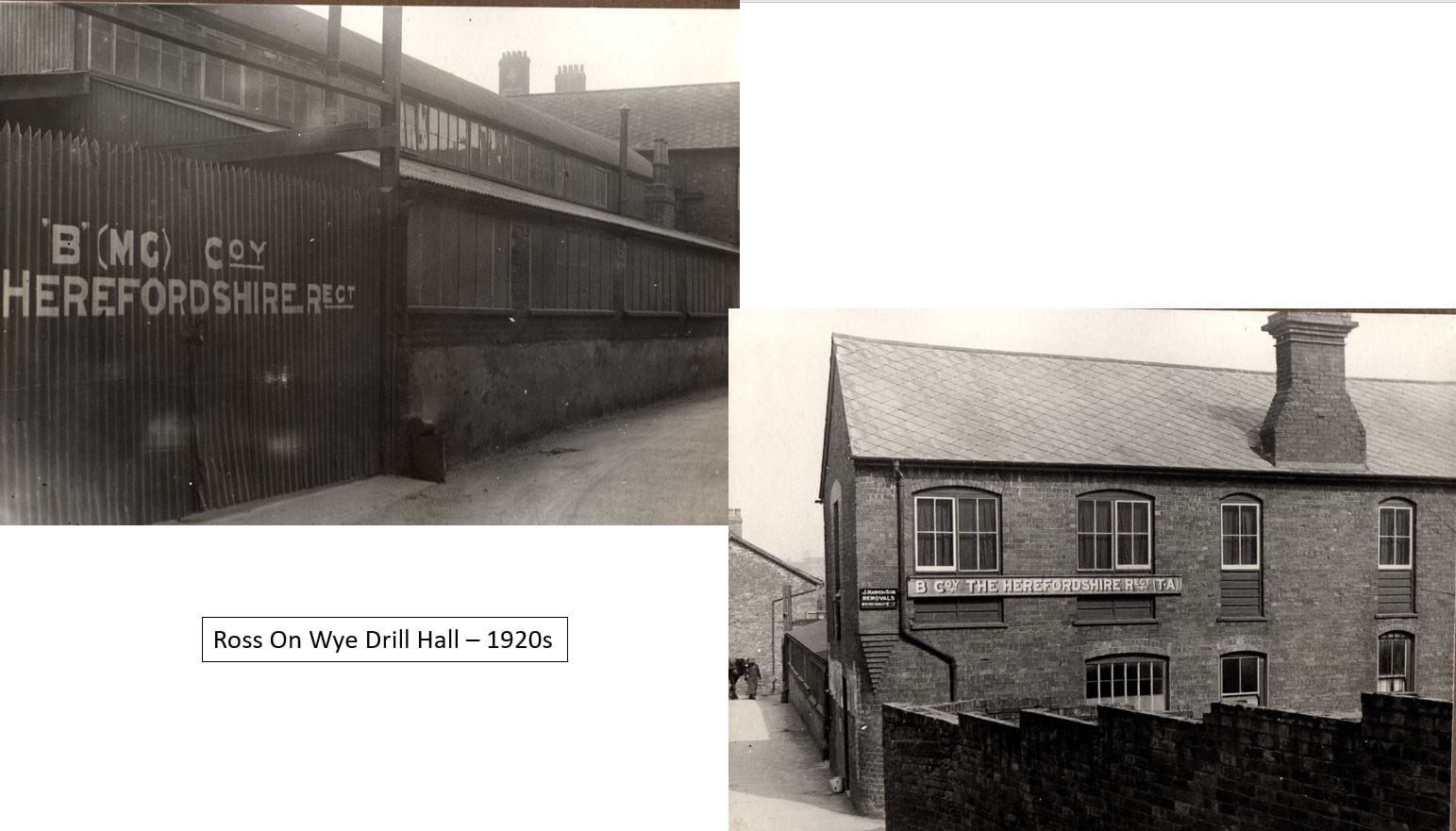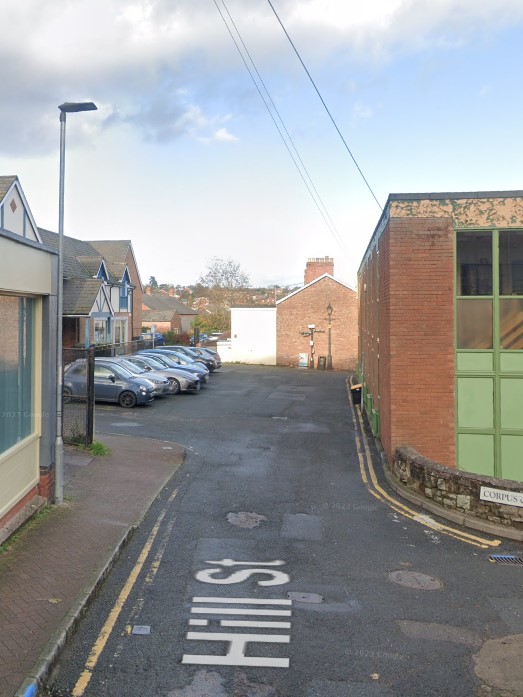 August 2015
RUSHDEN – NORTHAMPTONSHIRE
This month's Camera Returns features the town of Rushden in Northamptonshire where the Battalion was billeted in Autumn 1914. The Battalion was the first unit to be billeted in the town and given the enthusiasm there was at that time were extremely well received and treated. Many local men had volunteered for service and those left behind treated the billeted soldiers as they would wish 'their men' would be treated. Long lasting friendships were established and men maintained contact writing to their adopted families, some soldiers returned to Rushden and married their sweethearts which they had met during this period. As one soldier said: we were now billeted in 3's and 4's in private houses, and the people in whose homes we stayed were kindness itself to us. They helped out our meagre army rations with food from their own tables; they pressed our uniforms and polished our buttons, and gave us the best rooms in their houses to sleep in. In short, they did everything possible to make life agreeable for us.
With the Battalion almost 1000 strong and 3 or 4 men per house there would be a need for up to 400 houses, thus the battalion would be well spread across the town
The Museum has many photographs from this period some can be identified as being taken in Rushden. Recently our curator on a journey to Suffolk, broke his journey in Rushden and recreated some of the photos.
Soldiers from the Battalion no doubt marched down High St South and the 'chequerboard' houses are clearly identifiable in both photos.
The museum holds another photo – High St (no 155), but this location could not be identified, perhaps with more time it could be! The modern High St is full of modern buildings and there seems to have been a considerable amount of rebuilding.
The museum holds many photographs of groups of soldiers in billets – two of these are identified as being taking in Rushden:
Sartoris Road where 2378 Frank and 2374 Tom Edwards were billeted.
Wellingboro Road where 2413 Pte JA Stephens was billeted.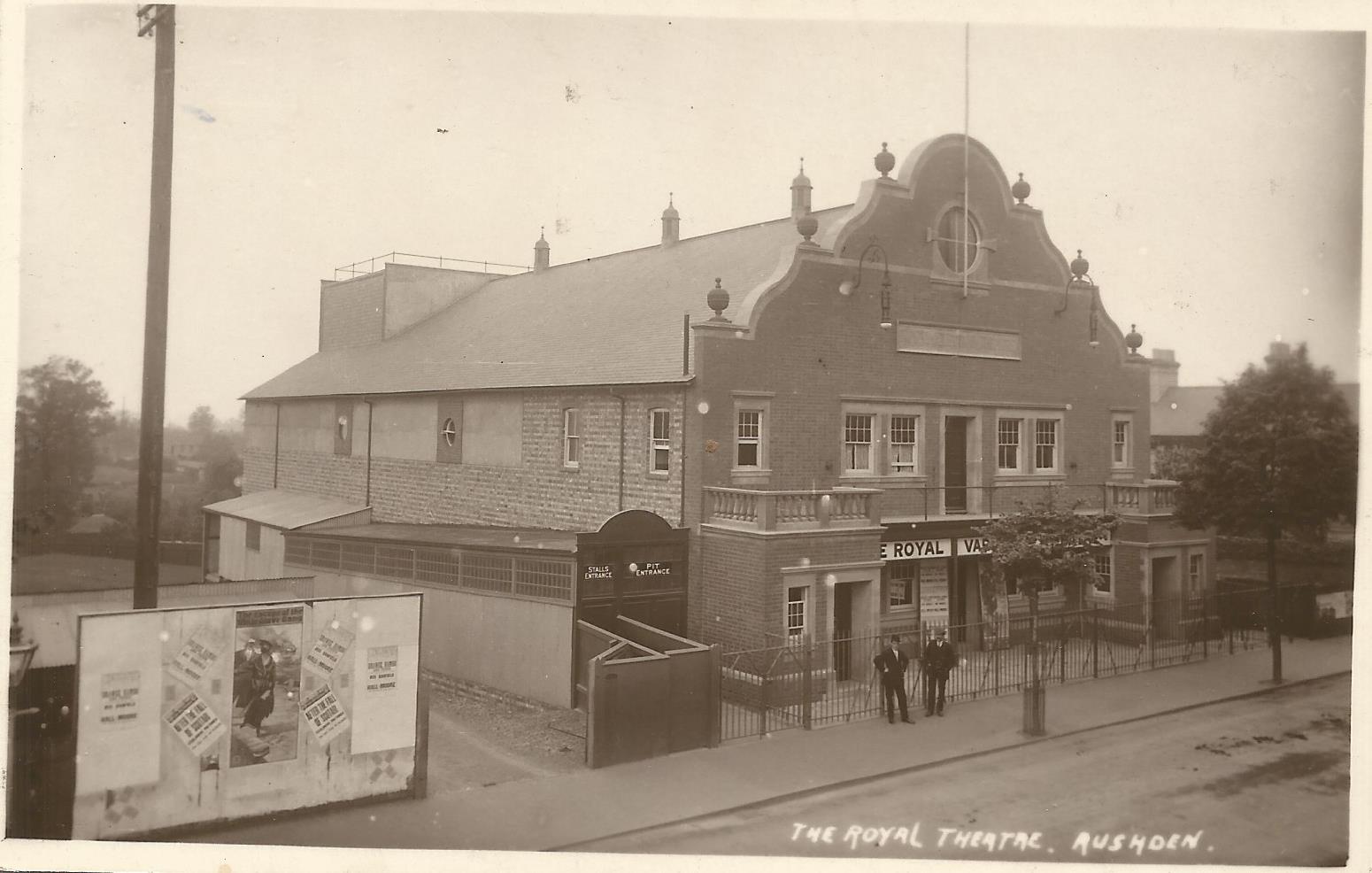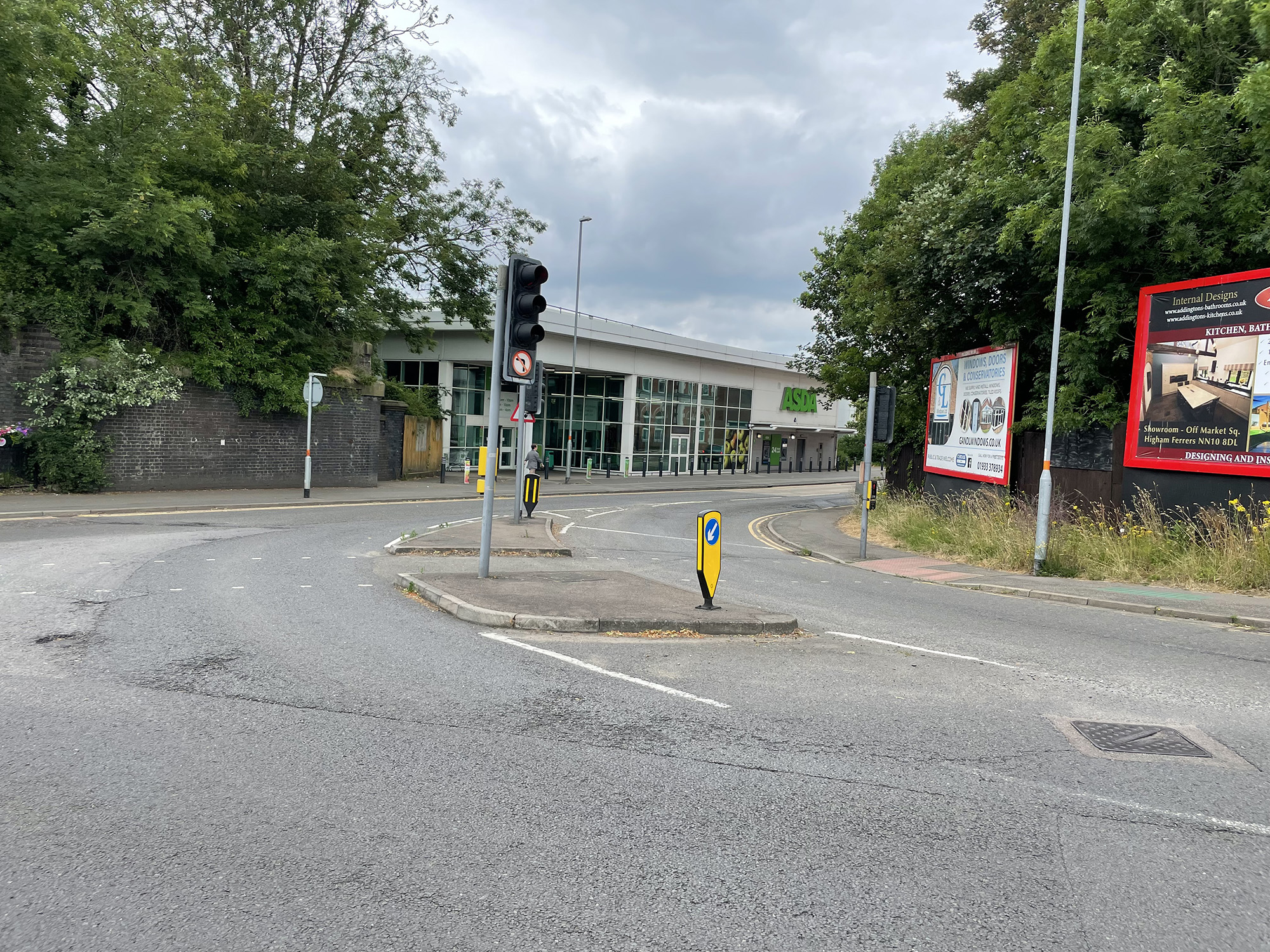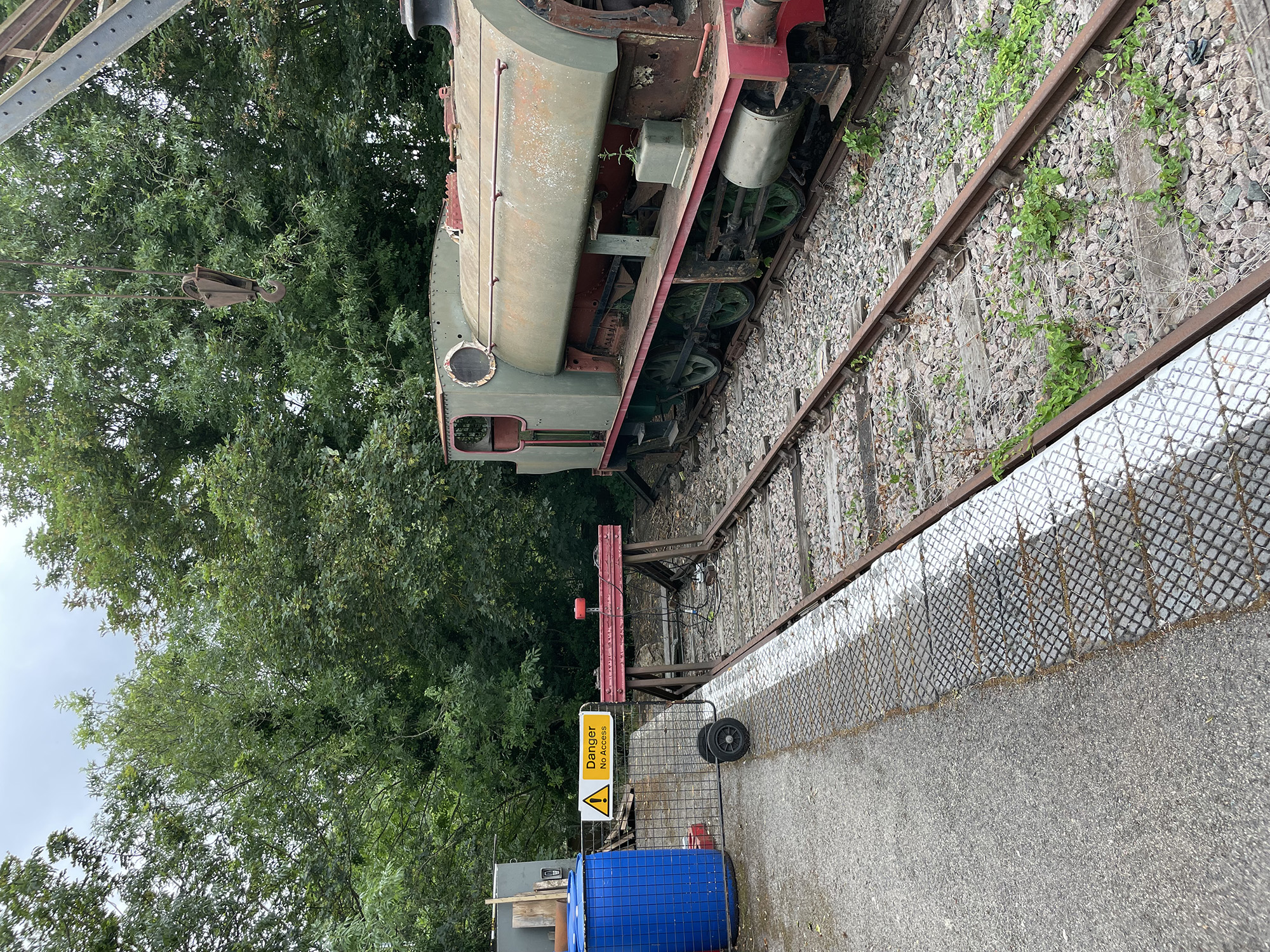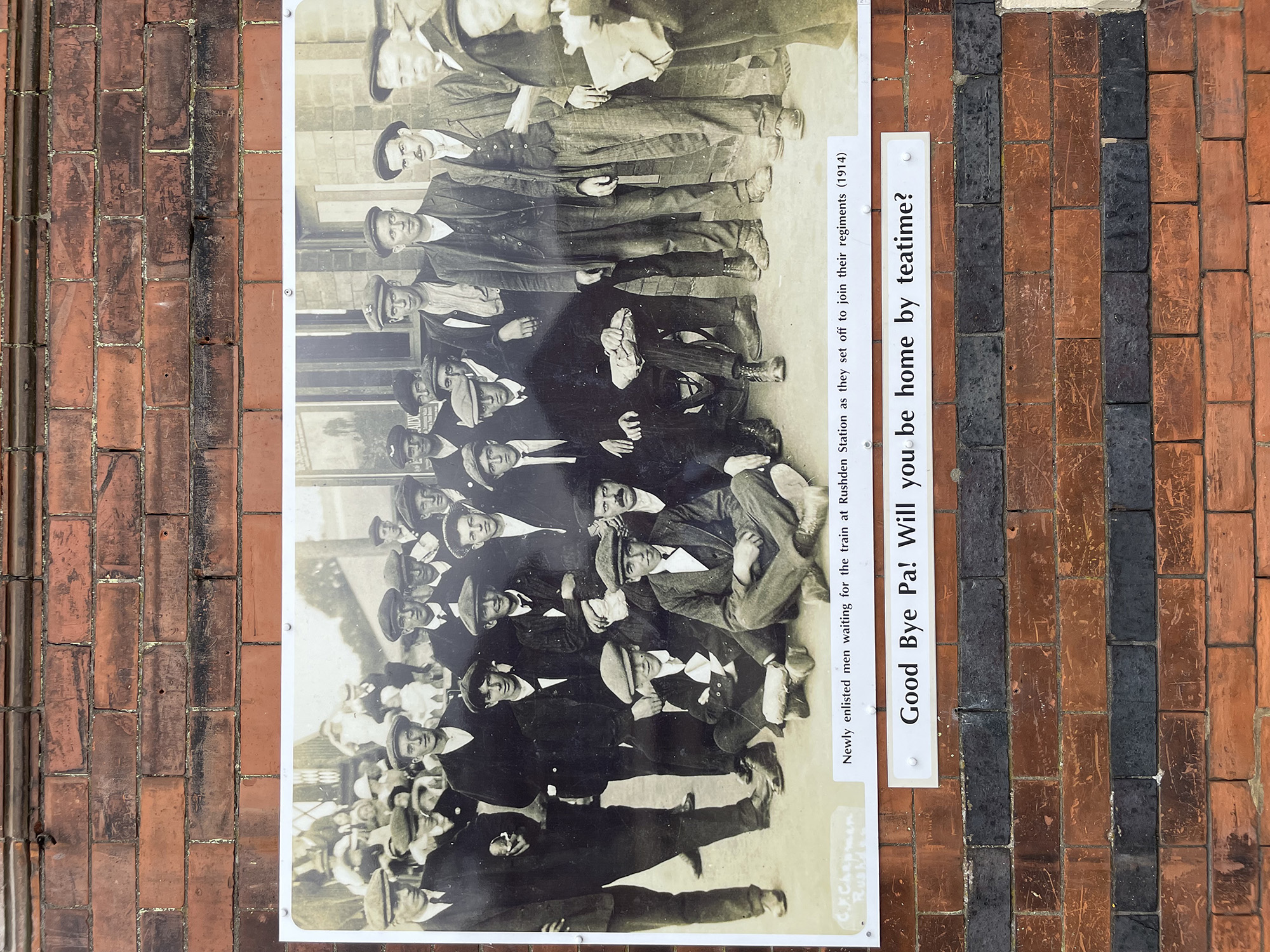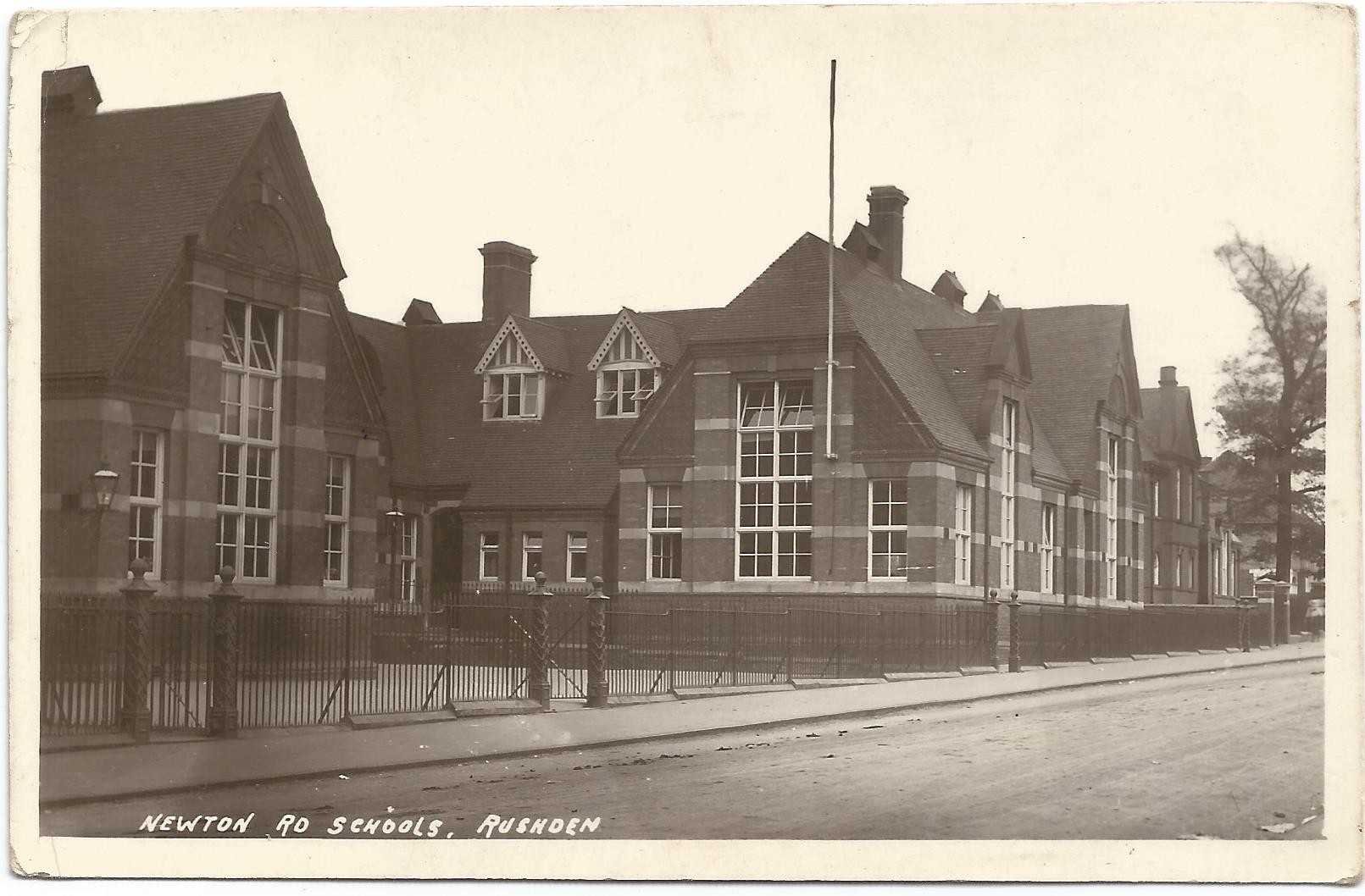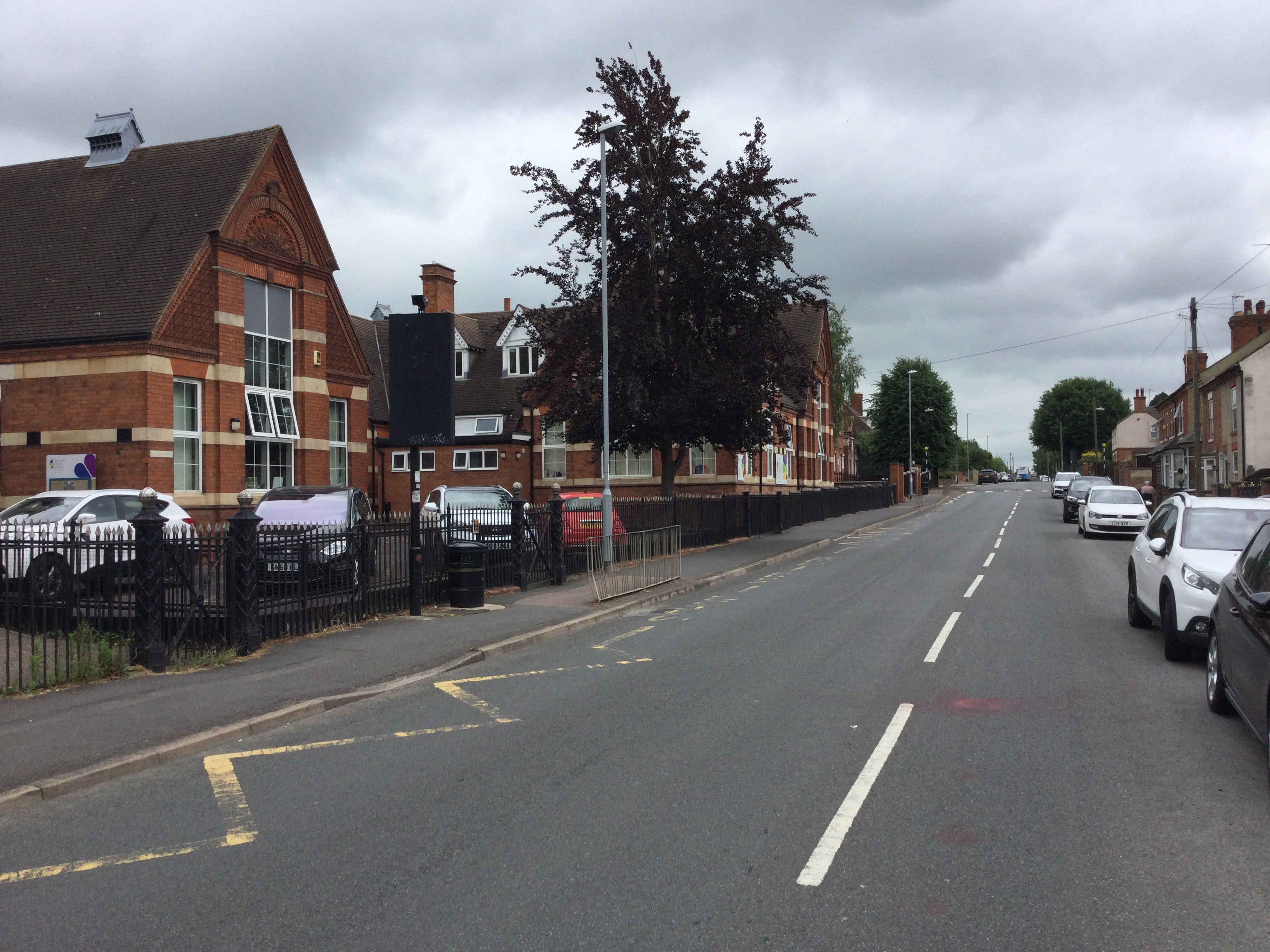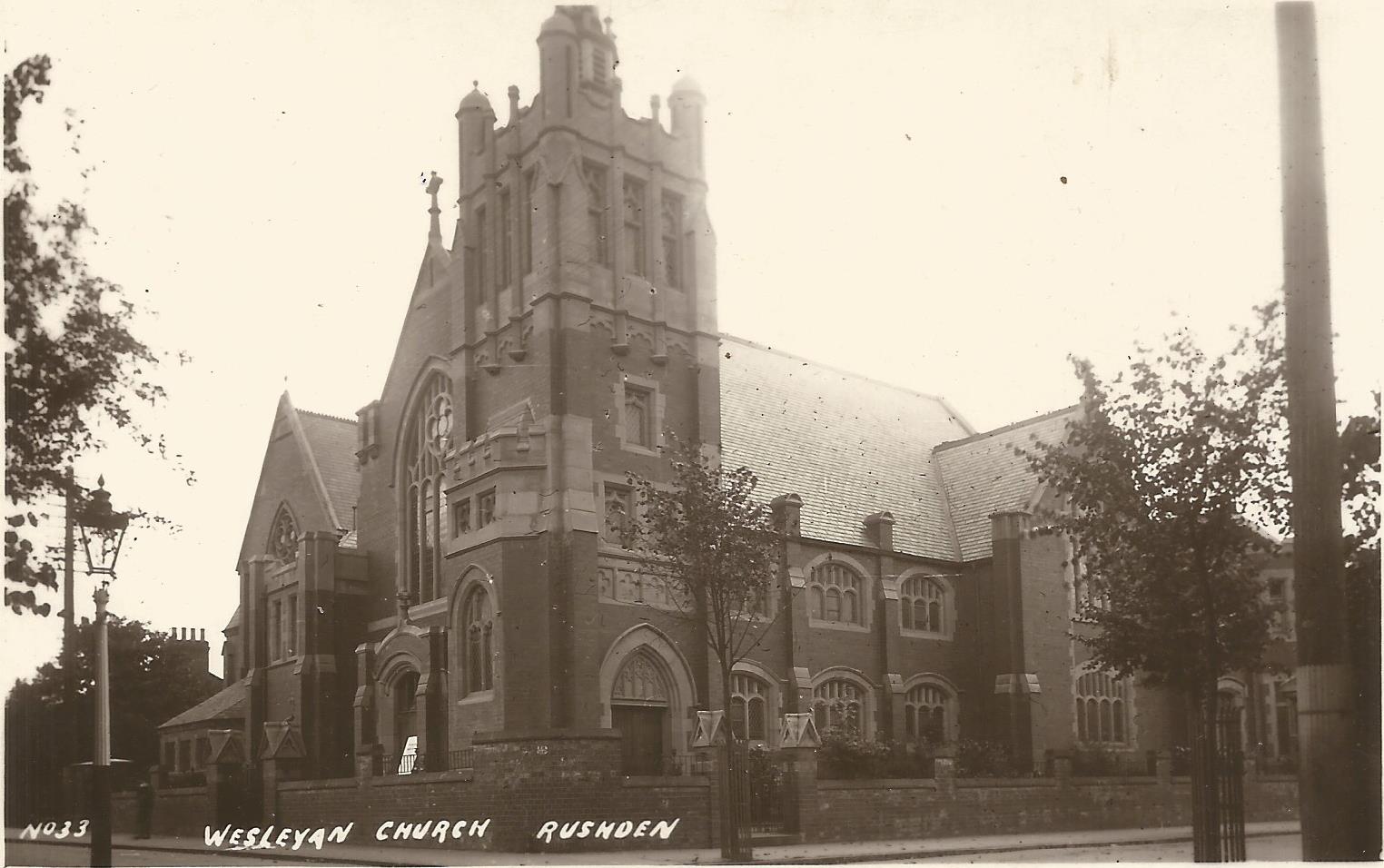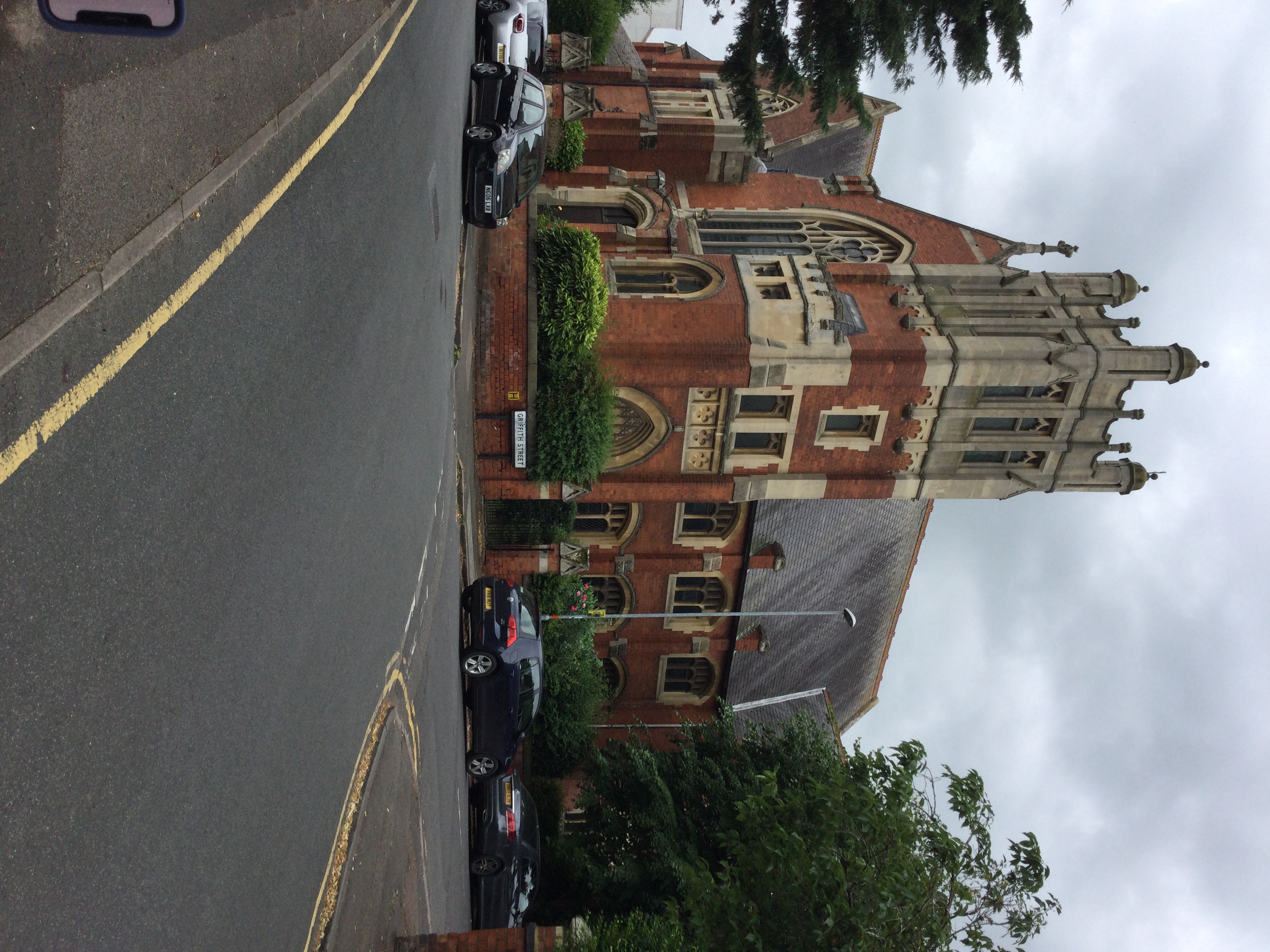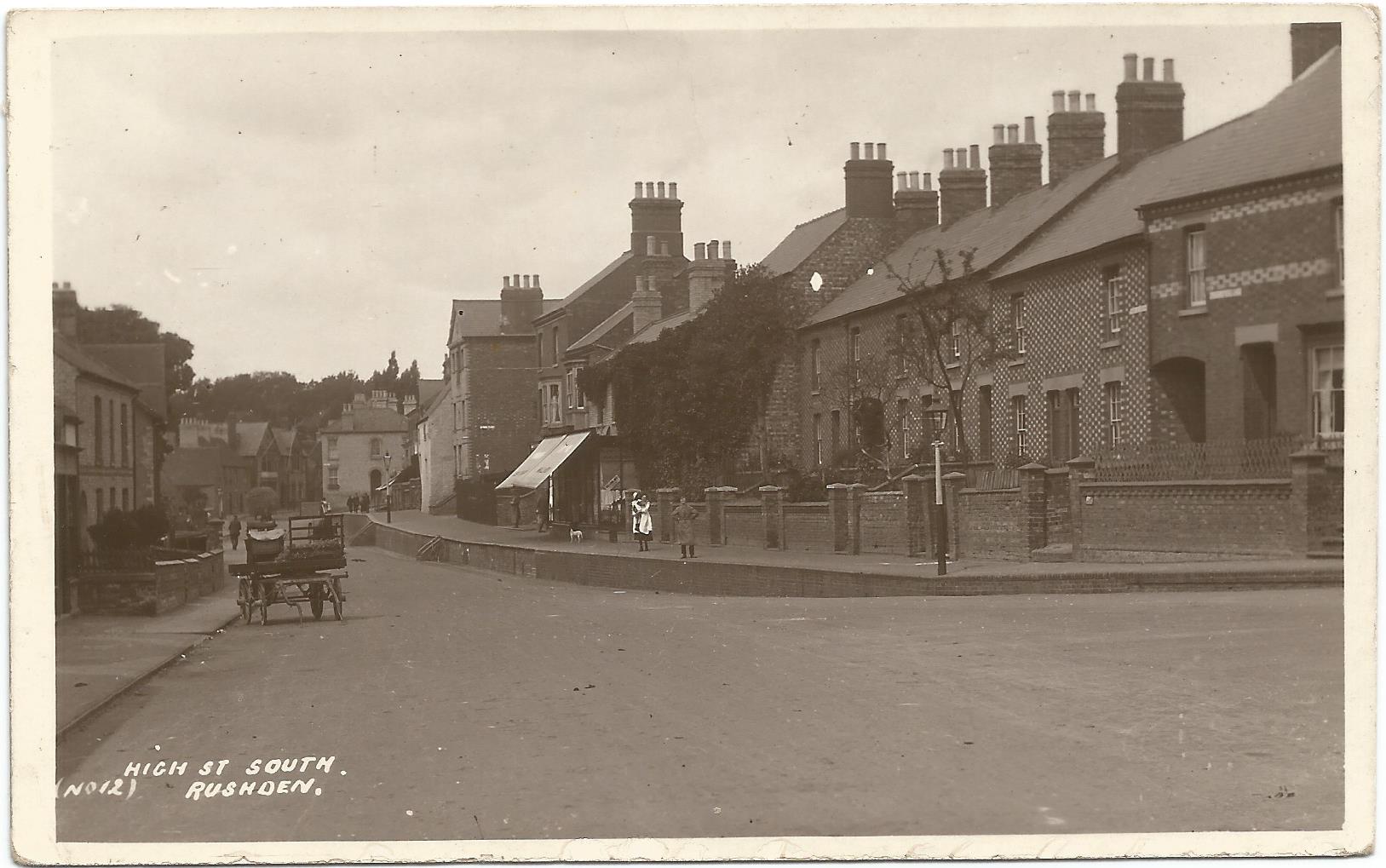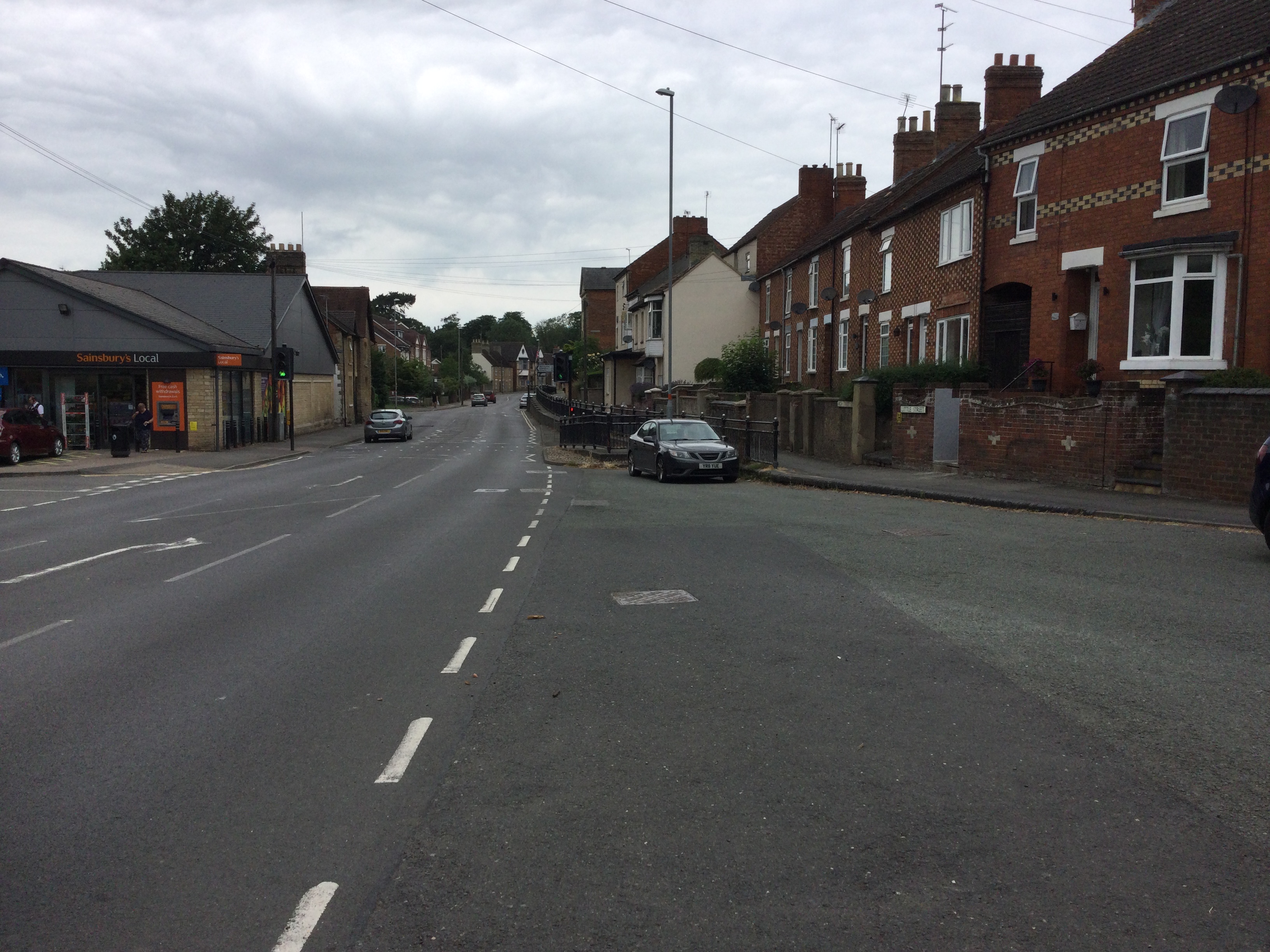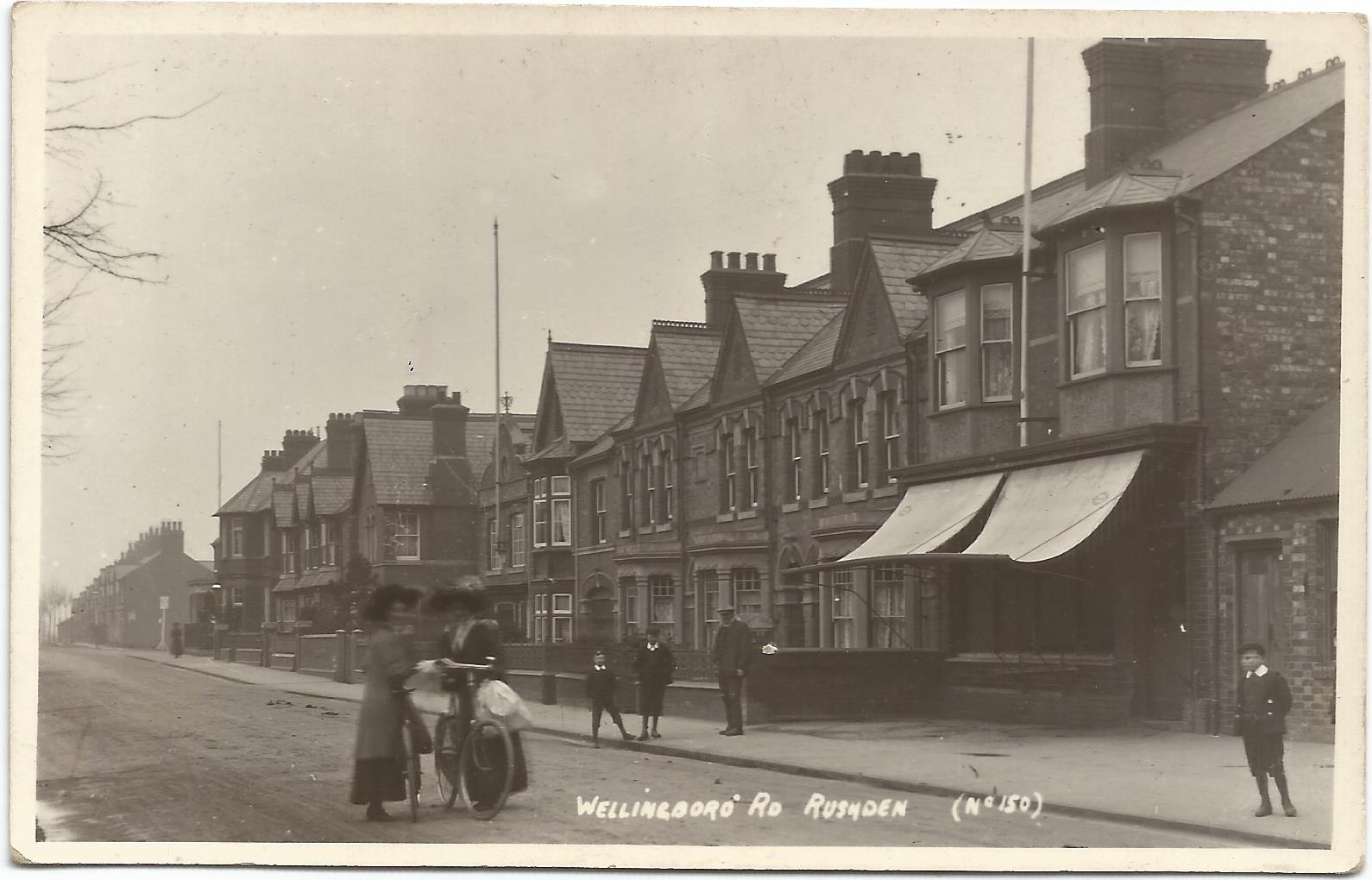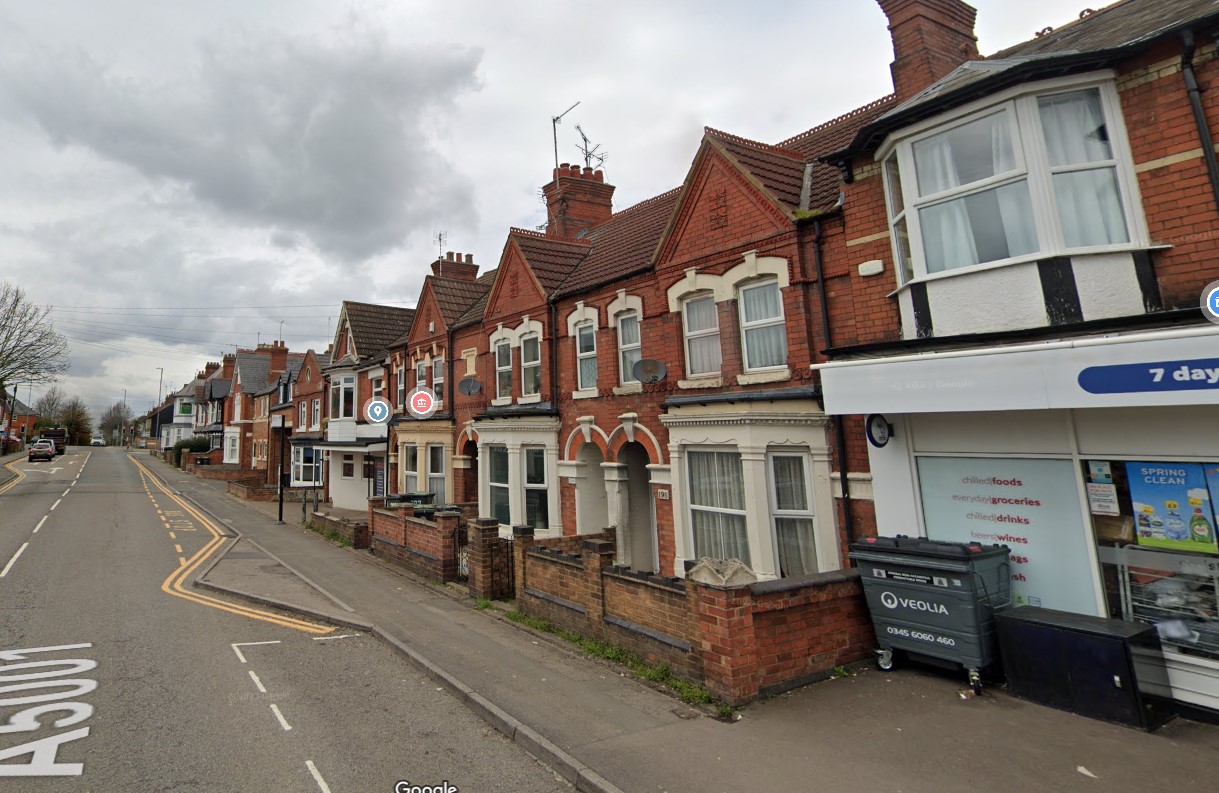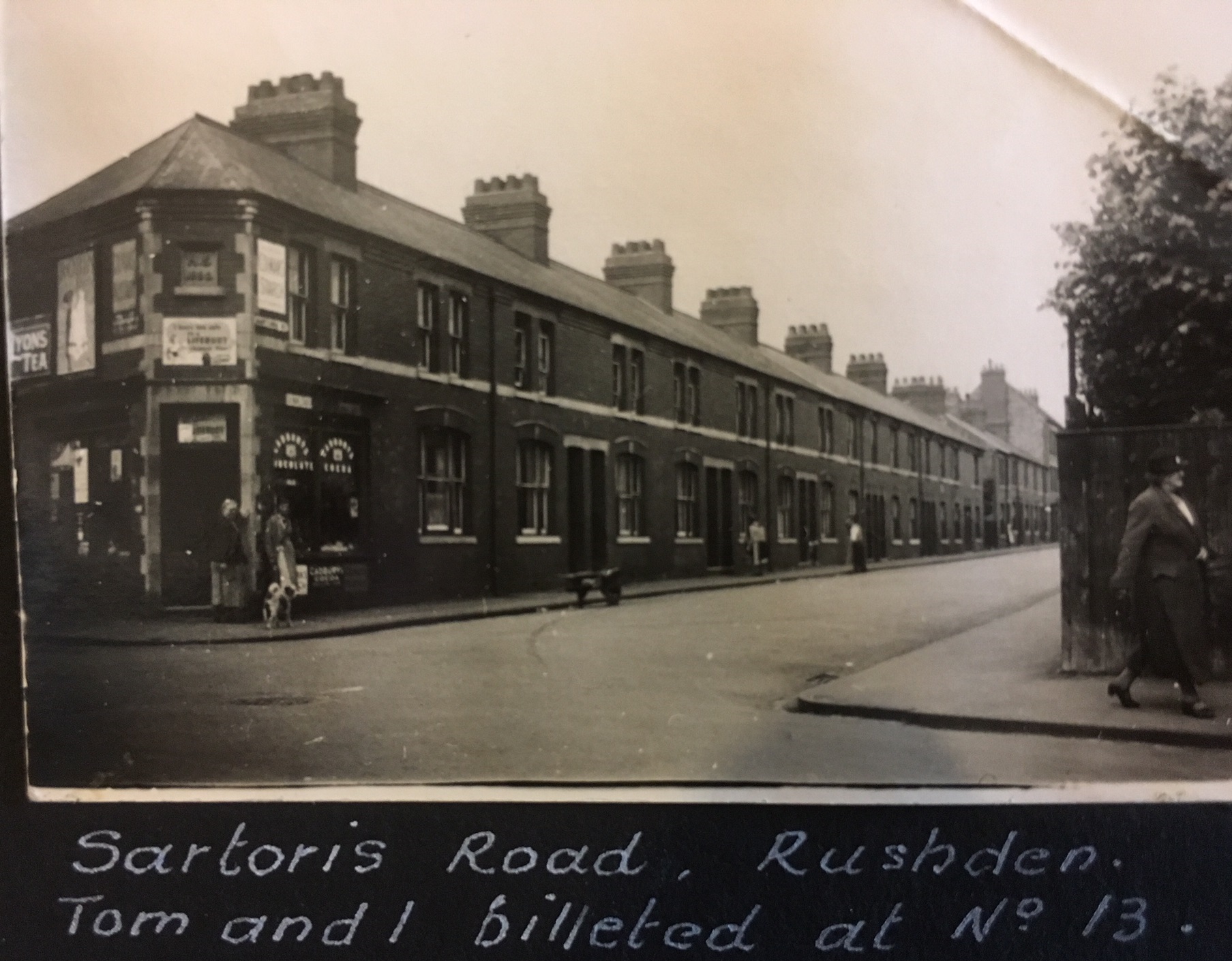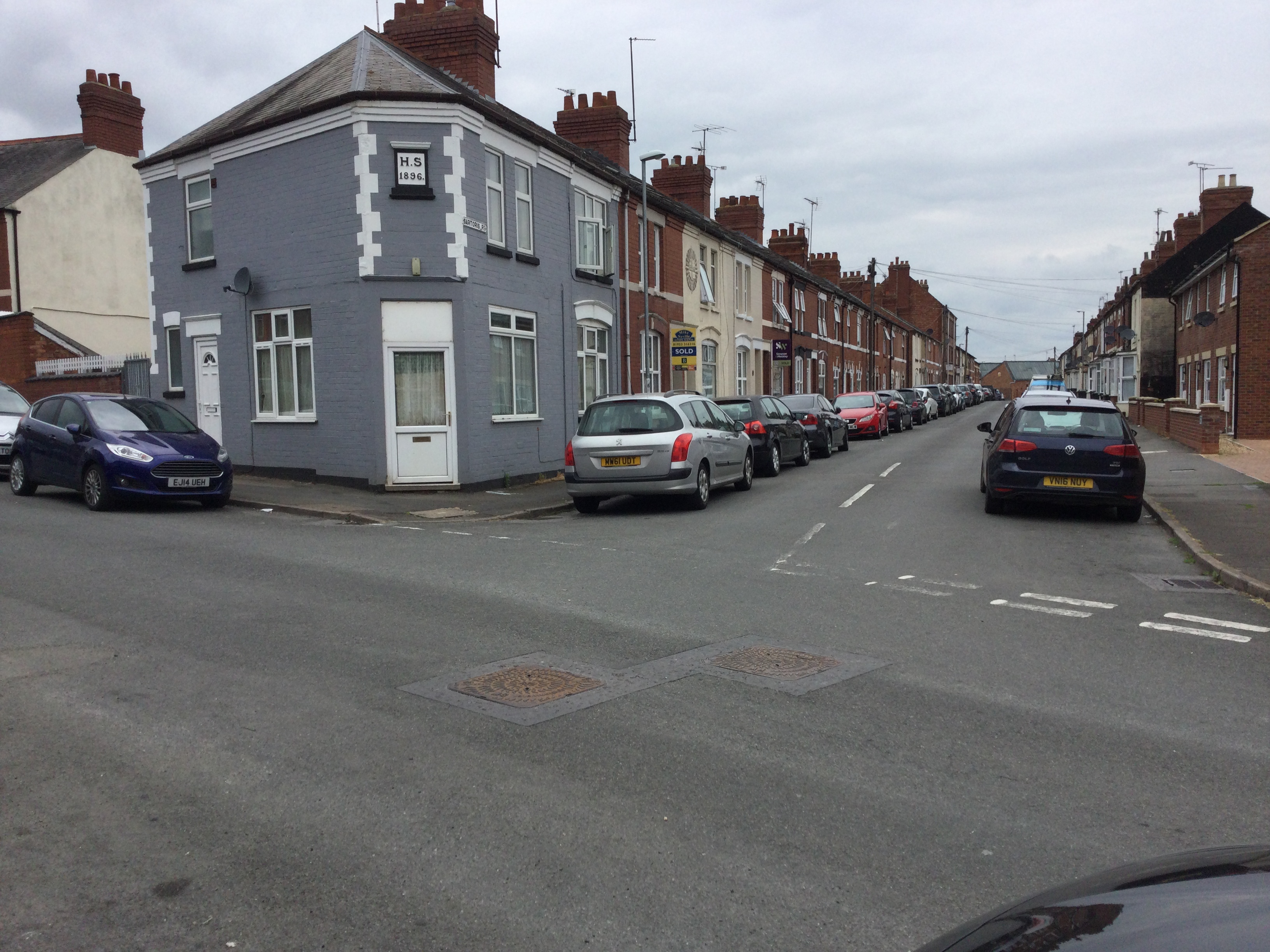 July 2023
Putley
This month's pictures are of an event in Putley, on the green outside the village Hall. The event and the participants are not identified, but look to be Army Cadets and the occasion could be VE Day 1945.