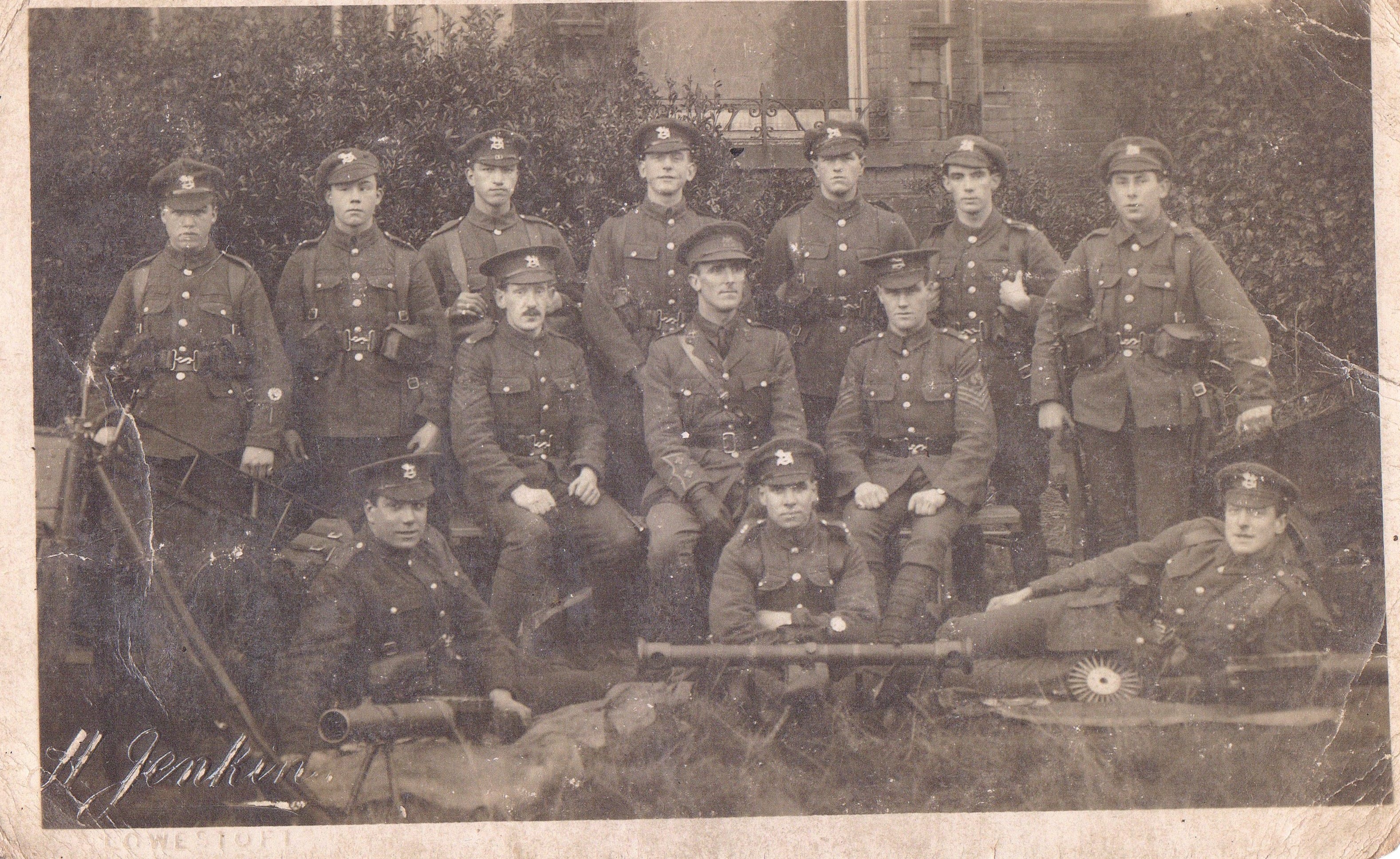 1914-18
The First World War
On the outbreak of the First World War on 5 August 1914, the 1st Battalion was mobilised as part of 158 Brigade in 53rd (Welsh) Division.  It was later re-numbered as 1st/1st Battalion, as two other line battalions were raised during the war, 2nd/1st, and 3rd/1st.  Neither saw active service and were eventually absorbed into 4th (Reserve) Battalion KSLI.
In 1915, 53rd Division was dispatched to join the Gallipoli campaign, and on 9th August, the Battalion landed at Suvla Bay and was immediately involved in the bitter fighting until withdrawal in December. The Battalion moved to Egypt and after rest, reinforcement, and retraining, it was involved in the defence of the Suez Canal and in 1917, the 53rd Division became involved in the Palestine Campaign, led by General Allenby, to drive out the Turks.
In Spring 1918 the priority was for troops for the Western front and in June 1918, the Battalion was among five from 53rd Division which moved from the Middle East to France. The Battalion joined 102 Brigade in 34th Division with which it was involved in some of the last battles of the war including the Marne and Ypres.
After the Armistice on 11th November, the Battalion was involved in garrison duties in Germany until it returned to Hereford where it was demobilised on 24th May 1919.
The Regiment was awarded 16 Battle Honours of which 10 were carried on the King's Colour. The casualty list was 27 Officers and 495 Other Ranks killed. At least 46 Officers and 974 Other Ranks were wounded.